The Goombay Smash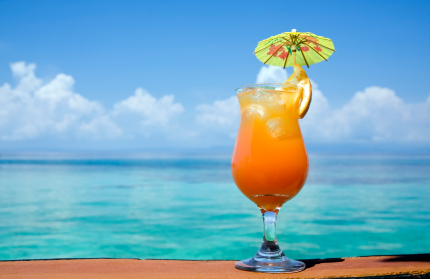 When you think about the Caribbean, you envision warm beaches, cool breezes and rum. With its increased popularity around the world, rum drinks are being exported from the tropics, and not just the pina colada. There are a number of great rum based drinks, including the Mojito, Rum Punch and the Pain Killer. The Goombay Smash is a lesser known rum drink, but fits into this category and should be given its due.
The Goombay Smash was created by Miss Emily at the Blue Bee Bar in New Plymouth. The classic recipe is a secret but is believed to contain coconut rum, dirty rum, apricot brandy, and pineapple juice. Unfortunately, the only way to get the real thing is to head down to the Bahamas and hit the bar.
When you're in Harbour Island, plan to start in on these for breakfast—but there's no reason to stop there.